Visual Studio Code
Code faster. Work smarter. Create the future with the best-in-class IDE.
Visual Studio Official Website
Installation
Download Visual Studio from the official website: Visual Studio Official Website
2020-09-01_VisualStudio_Official_Website.png
2020-09-01_VisualStudio_Official_Website_Download.png
Run the downloaded installer.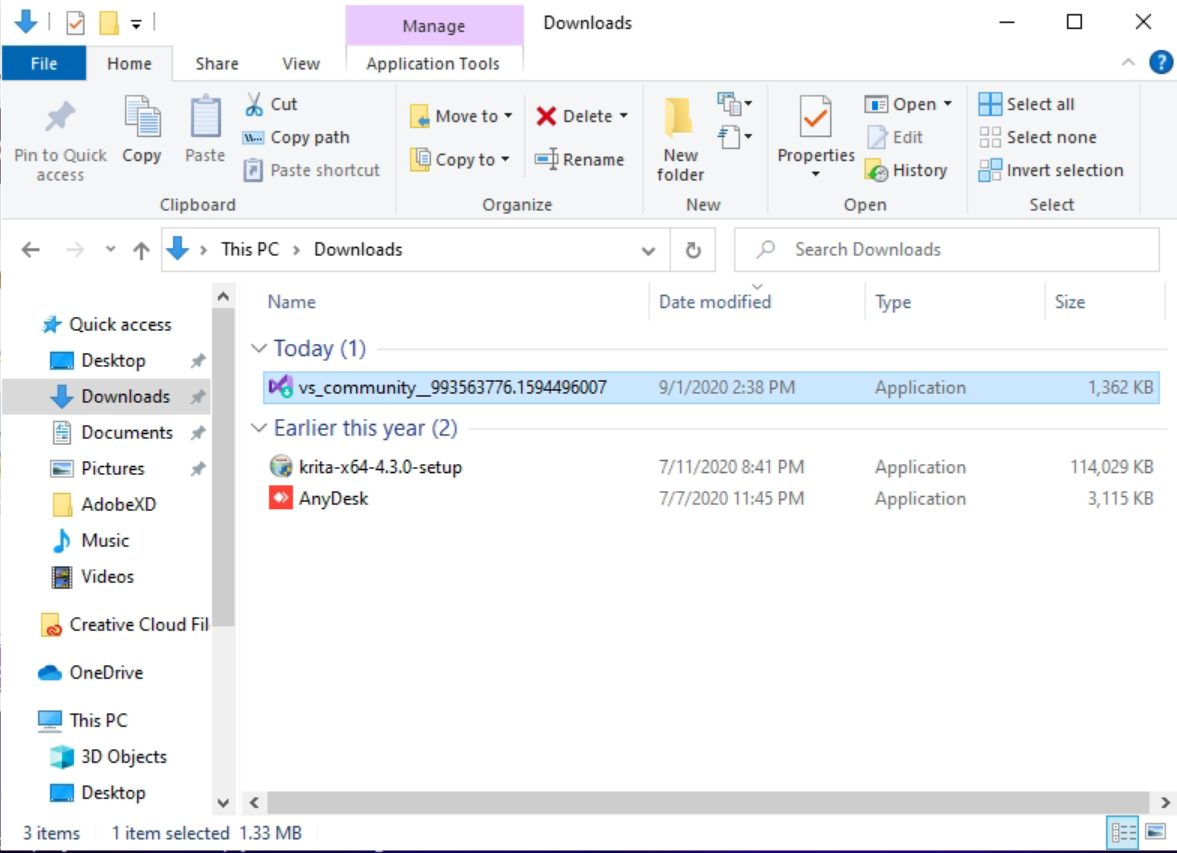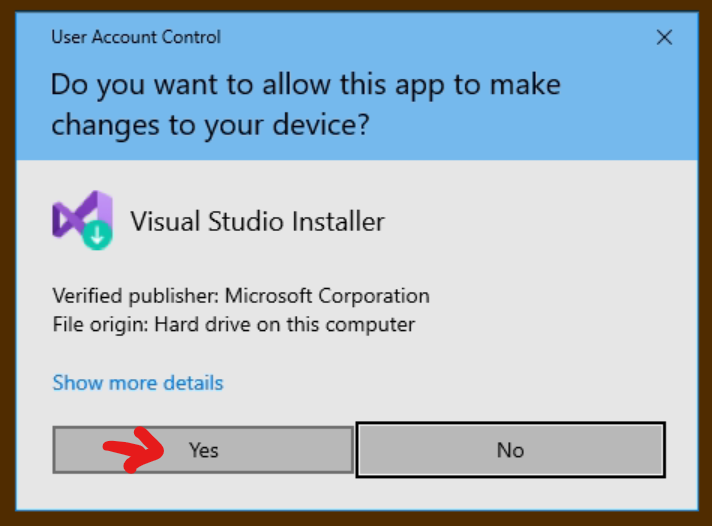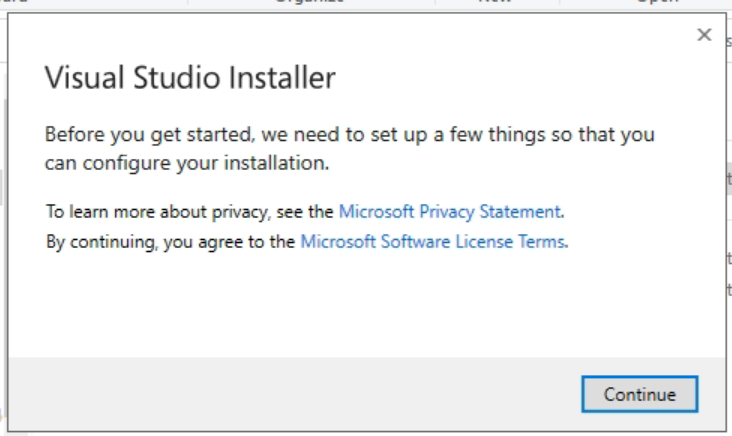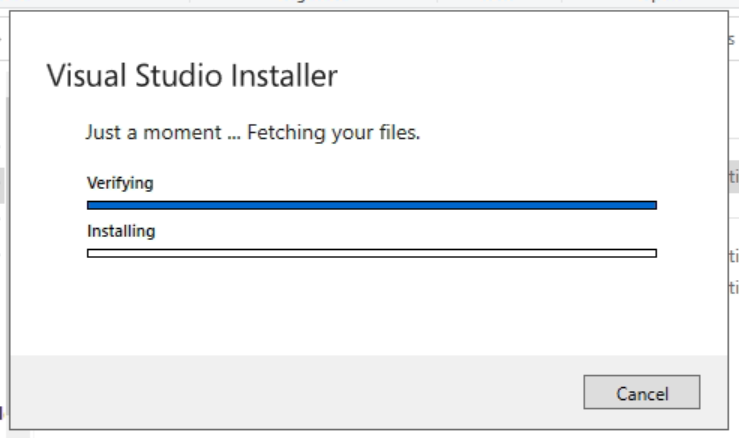 Select Components to install for your workload. Components can be added and removed later as well.

Wait for the components to install.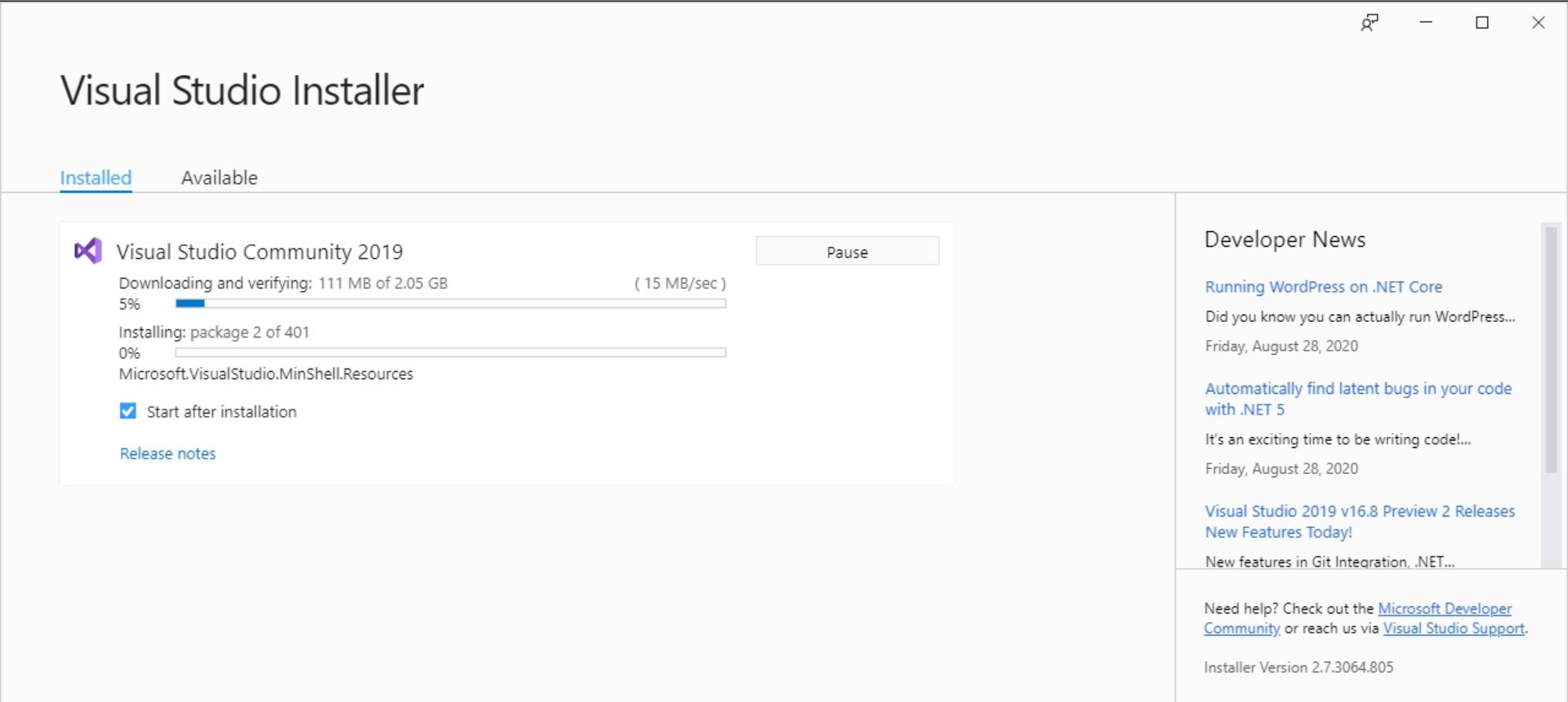 Begin Development.
Journal
2020.09.01 Added link to official website and installation images